When it comes to granite countertops, do you ever wonder what all the fuss is about? Granite is consistent in winning out among many stone materials that are available.
So, granite countertops are great options for any facility due to their many advantages. These range from stunning designs to exceptional durability and a long-lasting guarantee.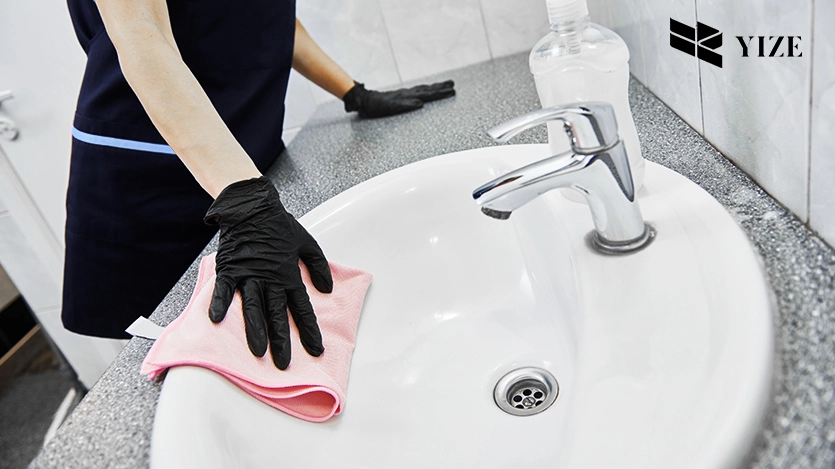 With proper care, granite countertops can maintain their timeless elegance and durability.
What are Granite Countertops?
Granite is among the hardest materials on Earth. It is a type of natural stone created in the Earth's crust because of the cooling of mineral-rich lava. It is directly mined from the quarry, cut, polished, and shipped. There is no manufacturing process involved.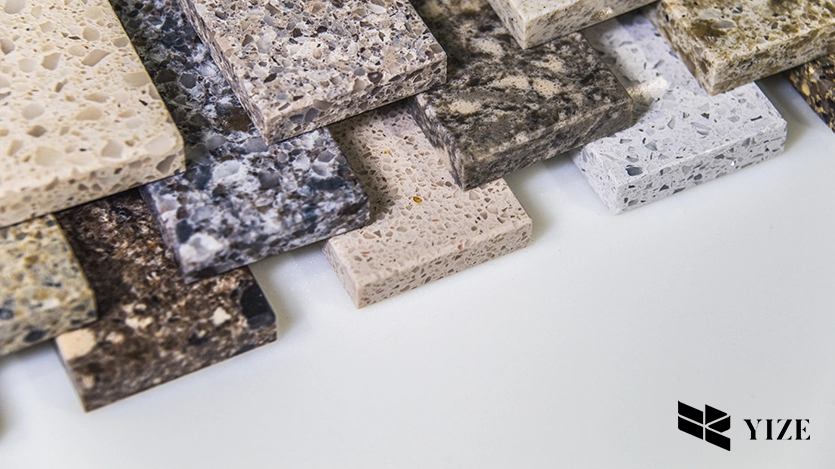 It is long-lasting, simple to maintain, and available in a variety of colors and patterns. There is always natural granite to match every interior design. These range from delicate white to deep black granites and everything between them.
How Granite Countertops became an American Obsession?
Most often, Americans preferred granite for its premium design and high-end visuals.
Granite countertops give kitchens and bathrooms a touch of timeless elegance. No wonder why this became an American obsession throughout the years.
Let's find out some reasons why granite countertops became a mass obsession in America.
The granite industry is expanding.
The United States has large granite deposits. Yet, other countries may offer a larger range of more affordable granite. It increased the demand for granite countertops.
As the granite industry expands, it results in lower granite prices for consumers. Homeowners will have more access to having their own at a reasonable price.
Shipping granite became simpler.
Obtaining granite from other nations grew simpler. This resulted in obtaining granite easier for people all around the world.
Easier mining and cutting of granite due to new technologies.
Granite mining has become more efficient than it has ever been. This is due to technological advancements. Computer-controlled saws are being used for cutting granite rather than by hand.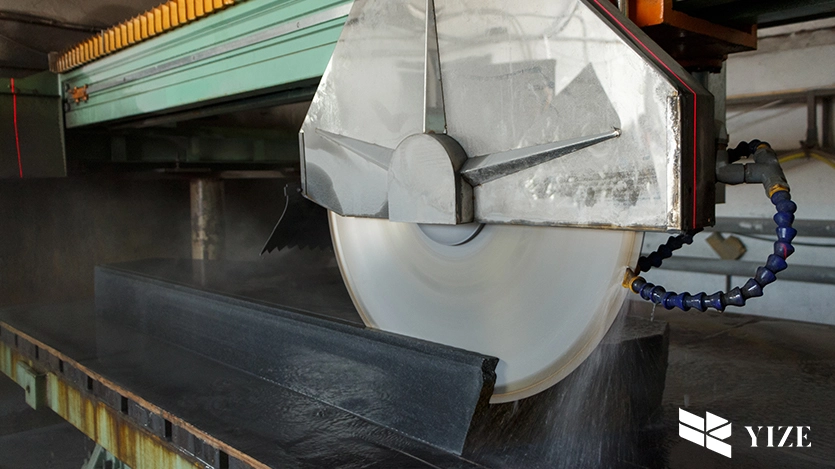 Having granite countertops is a rising trend.
Granite established itself as a standard as builders make use of it for their projects. As a result, this trend went on with even historic buildings that need renovation.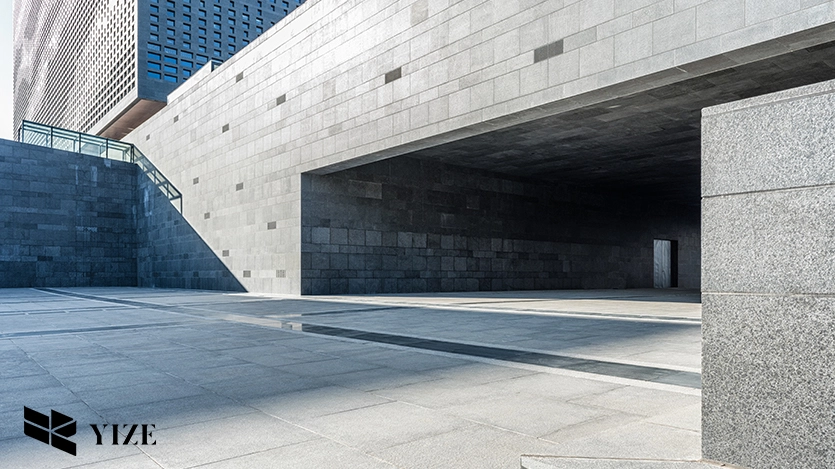 Step-by-step Process to Thoroughly Clean and Disinfect Granite Countertops
Your granite countertops need to be cleaned and cared for to maintain their elegance. Thus, we have curated this step-by-step guide on cleaning and disinfecting granite countertops.
Preparation
First off, you need to prepare all the needed cleaning and disinfecting supplies. These may include gloves, water, pH-neutral cleaning agents, microfiber towels, and a non-abrasive sponge. Then, clear all the items on your countertops.
Cleaning
Brush away dust and tiny debris from your countertops. Do this with a non-abrasive sponge. After that, dampen your microfiber cloth with warm water.
Then, apply mild and non-acidic cleaning agents to the cloth. To prevent the buildup of dirt, do not forget regularly rinsing of cloth in clean water.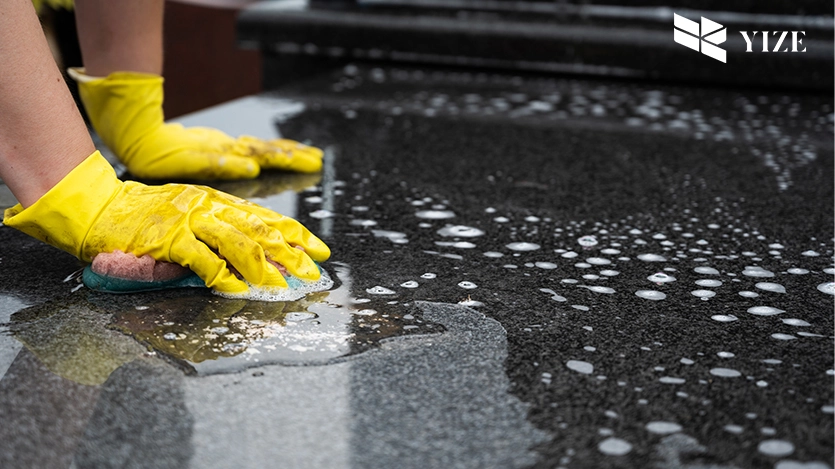 From one end to the other, wipe down the countertops until you cover the entire surface. If there are stains on your granite countertops that are not easy to come off, you might need to scrub more.
Disinfecting
A common disinfecting agent that you can use on your granite countertops is alcohol.
Let the alcohol rest on the surface for three to five minutes. Letting it sit for a few minutes will ensure that you eliminate all the bacteria. Do not dilute the alcohol in water. If you opt to, it may reduce its disinfectant power.
Rinsing
Use a clean and soft cloth to wipe the entire surface of your granite countertops. Rinse the cloth in clean water. This ensures that you have already removed the cleaning agents and disinfectant used.
Drying
Finally, dry the entire surface of your granite countertops using a clean and soft cloth. Due to their inherent lack of absorbency, paper towels are not advisable. Towels and cloths will offer a more absorbent way to pull up surplus moisture.
What can you use to Clean and Disinfect Granite Countertops?
Caution in selecting cleaning and disinfecting agents is necessary to prevent any damage. We have listed below some of the products you can use to clean and disinfect granite countertops.
Water
Water is the most common cleaning agent many homeowners used. Others prefer the water warm for daily routine cleaning. All you need to do is to use a soft and clean cloth rinsed in warm water to wipe off the entire surface.
Pros: Warm water is the safest and most cost-efficient cleaner for granite countertops. This does not contain any harsh chemicals or substances. This will not damage the surface of your granite countertops when used.
Cons: Using warm water alone is not enough for a daily cleaning routine. It does not help in removing the buildup of bacteria and viruses. You may opt to add some gentle cleaning agent to the warm water. This will increase your solution's disinfecting power.
Alcohol
Alcohol is an effective cleaning agent for granite countertops. Spraying alcohol onto the surface will ensure that it is clean and disinfected. You need to let the alcohol stay on the surface for a few minutes before wiping it off.
Pros: It is effective in killing germs, bacteria, and viruses on the countertop's surface. Also, it does not damage your granite countertop's seal.Cons: Alcohol possesses a strong undesirable scent. It may linger on your granite countertops for some time when there is no proper rinsing.
Dishwashing Soap/Liquid
Dishwashing soap/liquid is an effective go-to gentle cleaning agent for granite countertops. Choose a gentle and effective dishwashing soap/liquid and dilute it in warm water.
Pros: Using dishwashing soap/liquid is effective for granite countertops. This will ensure that granite countertops are clean and free of bacteria and viruses.
Cons: Dishwashing soap/liquid with a lot of dye can stain and discolor the surfaces. This often affects the surfaces of light-colored granite countertops.
Baking Soda
One of the homemade solutions we can use on granite countertops is baking soda. This is very good at cleaning countertops. Combine one part baking soda and two parts warm water. Then, blend the mixture well. Apply a thin paste of this mixture to your granite surface. Polish it with a clean microfiber cloth afterwards.
Pros: Baking soda has strong cleaning capabilities that help remove stains and dirt. This helps in cleaning surfaces like granite countertops without causing damage to them.
Cons: Baking soda does not kill most bacteria and viruses on granite countertops.
Helpful Tips when cleaning Granite Countertops
The elegance of granite countertops increases the value of any facility. Thus, it is necessary to take good care of them. It is always best to perform regular cleaning and disinfecting. Here are some helpful tips you can rely on when cleaning your granite countertops.
Always test if your granite countertops have enough seals.
You can do this by performing a water test. Put small drops of water into various areas of the surface. Observe if the granite absorbs the fluids for 30 minutes. If the drops of water stay the same, you have nothing to worry about. Your granite countertops still have their stain resistance power!
Always clean your spills.
Make sure to clean up any spills on your granite as soon as possible. Granite can resist minor spills, but if you let them sit for a long time, they may stain the granite. Granite is resilient, but it is also porous, so it may absorb fluids.
Make use of a non-abrasive and gentle cleaning rag or sponge.
Ensure that you use soft and non-fibrous cloth. Soft microfiber dish towels will work without damaging the surface. Rough-textured towels, scouring sponges, and paper towels can damage the top surface. This can also destroy the slab and ruin its appearance.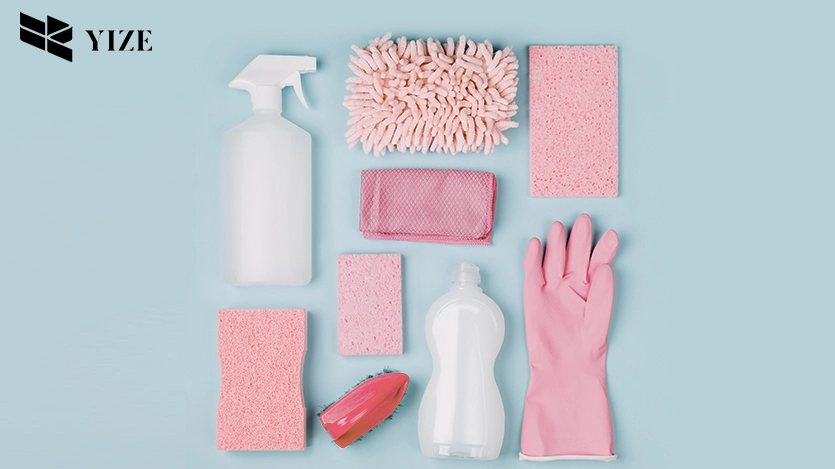 Remember acidic and alkaline-based cleaning agents are your false friends.
To keep your granite countertops looking their best, avoid harsh chemicals and substances. You should choose effective pH-neutral cleaning products. Gentle cleaning products are keys to taking good care of your granite countertops!
Harmful Cleaning Agents You Should Avoid When Cleaning and Disinfecting Granite Countertops
Granite can remain in excellent condition for a long time with proper maintenance. With that, damaging its surface by using poor cleaning methods would most likely be out of your list. So, here are some of the harmful cleaning agents you should avoid in cleaning and disinfecting granite countertops.
Ammonia
It is effective at eliminating oils, grease, stains, and other types of grime. It is tempting to consider it as the holy grail cleaner due to its stain-busting properties. Unfortunately, any sealant you have used may break down when exposed to ammonia.
Vinegar
While vinegar can clean a variety of household surfaces, granite is not among them. Given its high acidity, vinegar is one of the products that can harm granite countertops. It can wear down the granite's seal, dull its shine, and may result in scratches.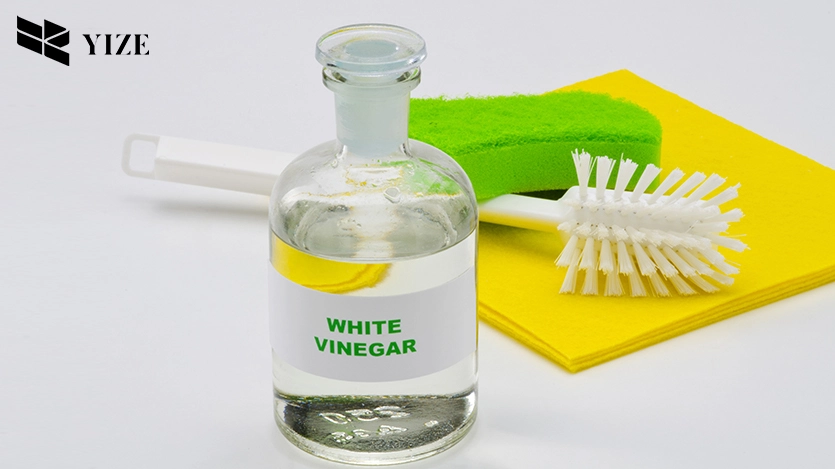 Bleach
For sanitizing and cleaning your granite countertops, bleach is among the worst products. It may result in extreme stains on the entire granite countertop's surface. The sealant may also deteriorate quicker. Bleach can also alter the color of the stone and diminish the granite's gloss.
Acetone
Sometimes, you might spill nail polish on your granite countertops by accident. But you should never remove them with acetone. Acetone can eat away granite's sealant. It will then leave the granite countertop vulnerable to damage.
Glass Cleaner
Oftentimes, it may seem alluring to use glass cleaners that claim to restore the surface's gloss. But glass cleaners can dull and damage granite countertops. It may get rid of fingerprints, but it may also leave behind dullness and uneven areas. The worst case would be damaging your granite countertops.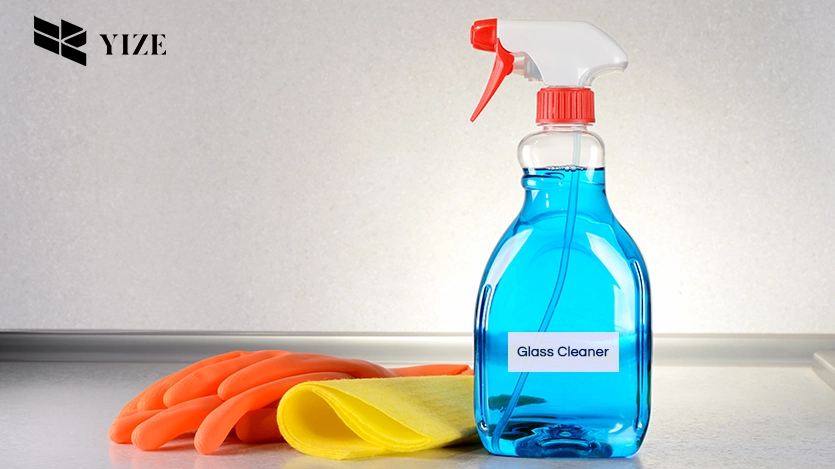 Cleaning products with strong acids or alkalis
You should not use acidic and alkaline-containing cleaning agents on granite countertops. This might result in etching. This would damage and dull the granite countertop's surface.
The best All-Natural Granite Countertops Cleaner you can make at home
Knowing what products won't harm granite is the finest natural way to maintain them. If you want to avoid harsh products while saving money, you may consider making your own cleaners.
So, we have included one of the best all-natural granite countertops cleaners you can make at home.
Ingredients:
Isopropyl alcohol
Water
Vegetable-based dishwashing liquid
Your chosen essential oils
Step-by-step Instructions:
Pour the alcohol into the spray bottle, followed by the dishwashing liquid.
Add several drops of essential oils.
Fill the rest of the bottle with clean water.
Shake well to combine the ingredients, and you're ready for cleaning!
Conclusion
Like anything else in our lives, granite countertops need proper care to make them last.
When there is proper cleaning and disinfecting, your granite countertops can be a one-time investment for decades.
With proper maintenance, these bring a lifetime of outstanding durability and elegance.