You must take care of your drainage system to ensure it works well. A plumbing check is necessary even for a brand-new house after only a year or two. But People almost always ignore their plumbing because they don't have time or don't care. But this can raise some questions like "Why Did My Shower Drain Backup?" When dirt comes up from the shower drain, it's a sign that there are serious drainage problems. Because of how frequently people use showers, it's natural that sometime it will fail.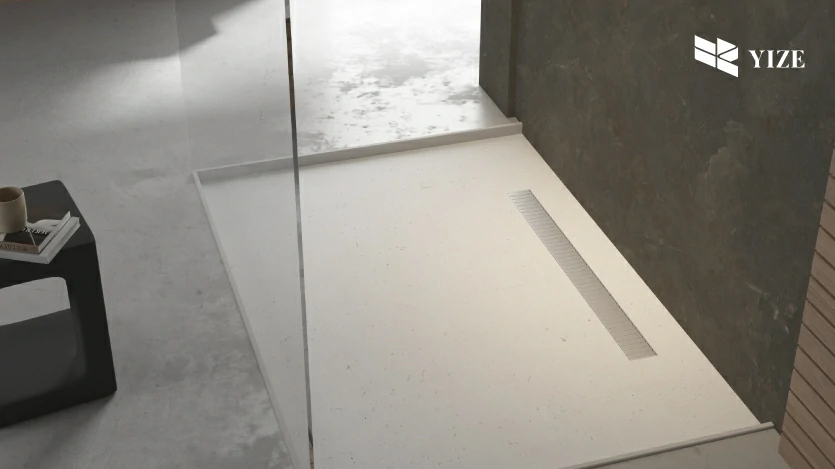 You can have a lot of questions in your head when this occurs. Why does my shower drain have a blockage? Should I call a plumber? How much will it cost to fix? Before you freak out, you should know that it's normal for drains to get clogged once in a while. If you detect most clogs early enough, you can fix them and by yourself. You might need to contact a plumber if it's a big problem. But you might do some research and be ready before you hire the services to inspect your drains. Let's start!
Signs of a Blocked Drain
There are many clear signs that state a problem with or clog in your drain. A drain rarely becomes blocked right away, and there are a lot of alarming signs to look out for first.
Slowly draining water
When you take a shower, water doesn't drain as quickly as it should. Although there is not an active danger, it is best to handle it with care. When a drain is slow, it means that it is partly clogged, which will only get worse over time.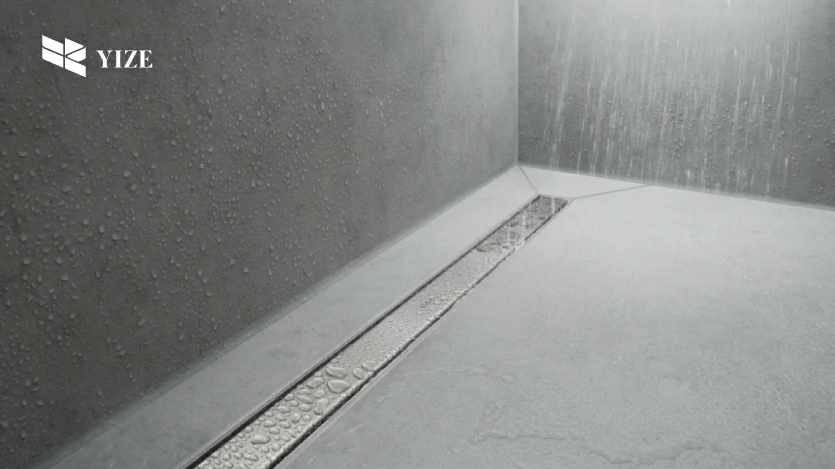 The toilet water is bubbling.
Do you have bubbling toilets? This unusual behavior has an obvious cause. It's because the drain line is getting sucked up by air that is going in the wrong direction. This sign does not look decent. Waste flows down and out of a working drain because air is able to circulate through lines. Gurgling means that there is a clog in the pipe that is causing the suction to be off. The release of the bad pressure causes air to flow in reverse via the drain and into the seat of the toilet. If your toilet is bubbling, it's likely because of a blockage in the drain pipe or the air duct. If you overlook a bubbling toilet, drainage can back up.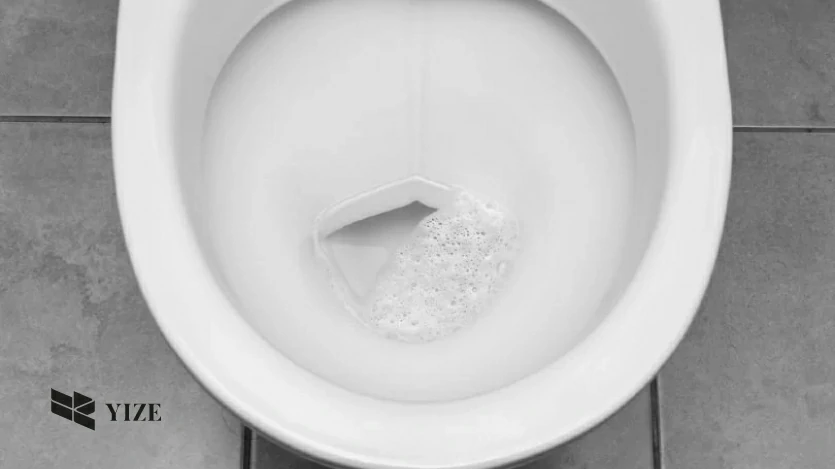 Drains smell like sewers.
Sewage has a nasty smell, but if the drains are working in a good condition, you won't notice it. Methane and hydrogen sulfide, which odor like rotten meat, are both found in sewer gas. The decomposition of organic substances produces this unpleasant gas. Which also makes carbon dioxide and ammonia. These gases are dangerous to people if there are a lot of them around. The toilet overflows, or the washer leaks, causing water to overflow. Because there is a high level of wastewater produced by the toilet and the washer.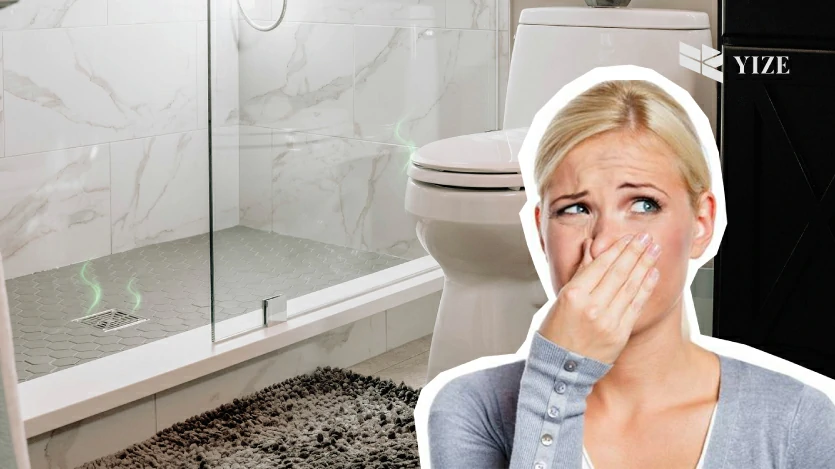 What causes a shower drain to get clogged?
Why did my shower drain back up? What's causing dirt to come out of the shower drain? The simple answer is "because it's clogged." Moreover, clogged shower drains are a common problem. But what causes drains in showers to get clogged? Here are the most common reasons why a shower drain doesn't function:
Hair
The shower is where most people wash their hair. You may not be able to catch all of the hair stuck in the drain lid, even if you remove it by hand. Hair causes major problems for plumbing because it does not dissolve in water. It can stick to the gaps in pipes and create a net that traps additional particles. This leads to a terrible blockage that refuses to give up.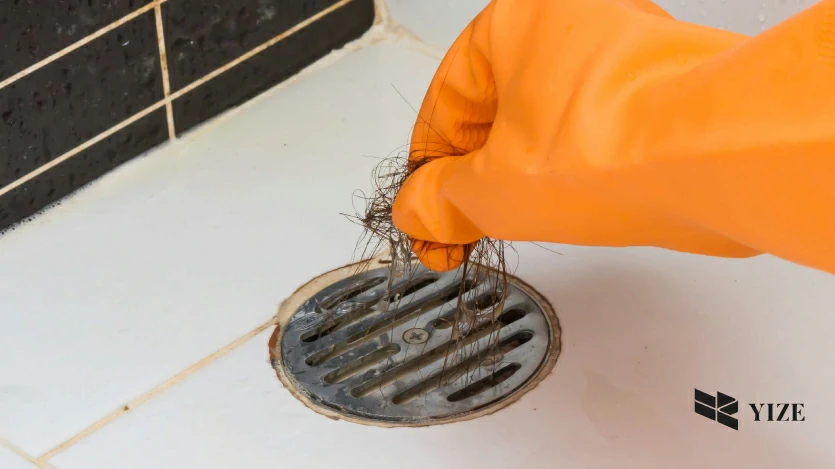 Soap
Shower drains become blocked due to soap scum. You can't get around it, because we all need soap to clean ourselves. Soap residue builds up over time and sticks to drain pipes. This attracts hair and makes blockages even worse. So, rough areas grow in pipes, reducing water flow. Soap scum usually hardens, making it hard to get rid of.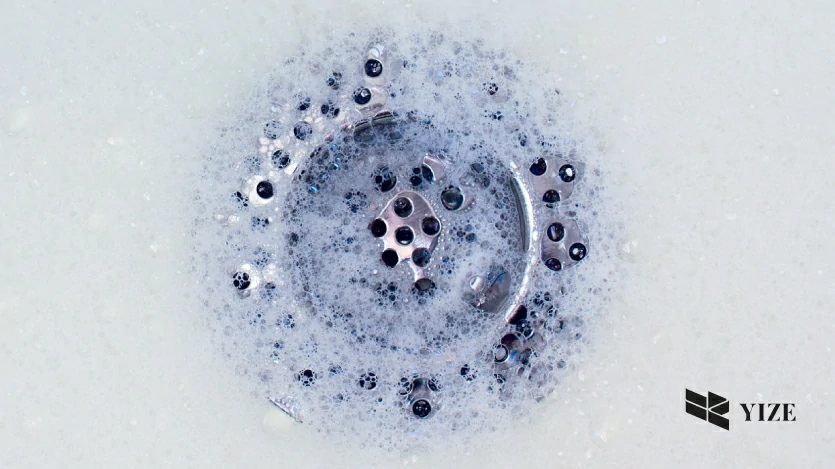 Hard water
Calcium and iron are among the minerals found in hard water. They stick to the sidewalls of the drain and can cause rust in pipes. When hard water mixes with soap residue, the problem gets much worse.
Strange things
You should avoid even the smallest and most harmless items, such as bits of product wrappers. Because it is capable of entering a drain and causing it to get clogged.
How to clean a blocked-up shower drain?
Here are the important steps you must take to clear a blocked-up shower drain.
Video checking
Most of the time, you can get this service from a professional service provider. You can narrow down the source of the issue much more if you give it a try. Also, a video inspection can tell you how good or bad your pipes are. You'll see how much they've worn down and rusted over time. Plumbing cameras are a great way to figure out how bad a drainage problem is.
You can use a snake to clean the drain.
Plumbing snakes are long, flexible metal cables with a steel spiral at one tip. It's not a complicated device, but it does the job better than anything else available. If there are clogs in the pipe, you can clear them by sending the snake into the drain. If you have a clog or have dumped anything down the drain, try this.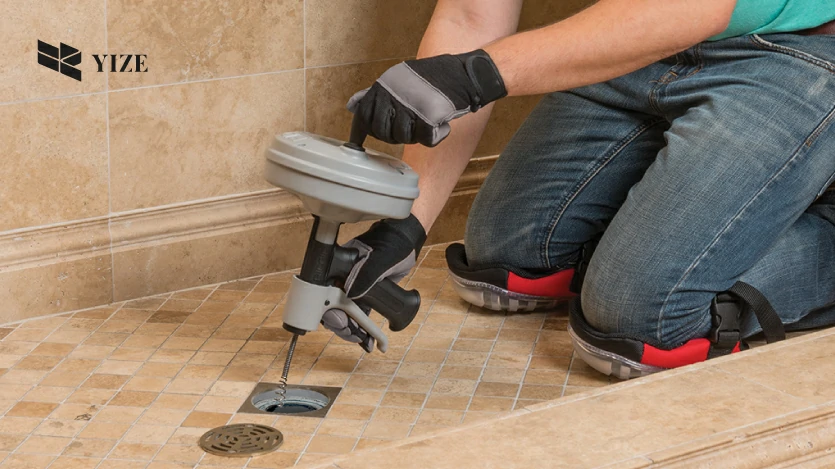 You can use a plunger.
When the blockage isn't too deep, plunging works. It can be hard to get rid of a deep blockage made of hair, which often happens in shower drains. You might have trouble getting enough vacuum pressure to plunge successfully. Also, you should make sure to put enough water in the shower drain. Moreover, you check the seal and plunge with great force. This is not the best way to clean a shower drain. But it's worth a shot because you don't have to spend much money or time on it.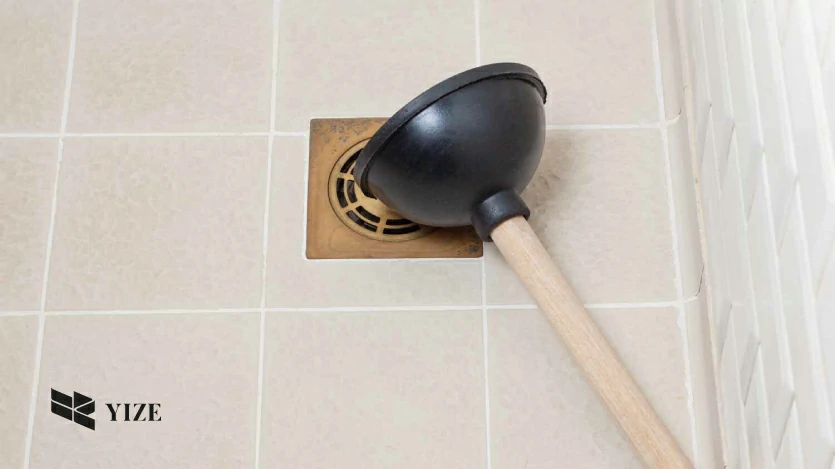 Boiling water
This approach is simple, inexpensive, and a little messy. But you should take care and not burn yourself or anybody else with the boiling water. If your pipes are capable of withstanding extreme heat, boiling water is a good option. If you think soap or grease may be the problem, try this technique. Boiling water alone won't clear a clog made by dirty hair, wipes, etc. You can utilize a funnel if you want to keep things from getting too hot in the shower.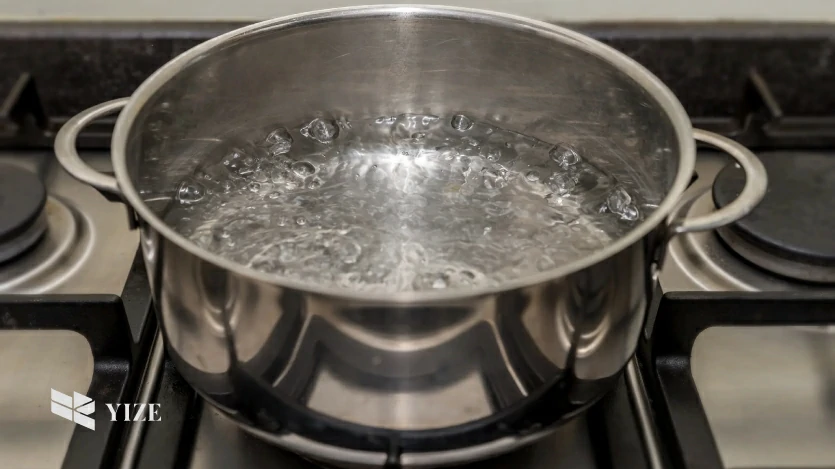 Hydro jetting
A video examination might lead to the recommendation of a hydro jetting session. This method works well to unclog your pipes and get rid of any blockage. When compared to the cost and hassle of replacing pipes, hydro jetting often makes more sense. Because replacing takes time, costs money, and causes more trouble. But, if you detect major damage in pipes, you should not use this treatment.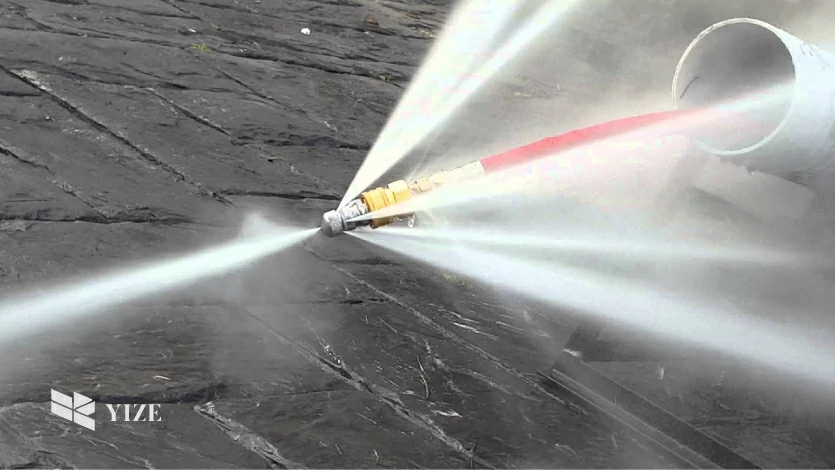 Try using chemical cleaners.
Many grocery and hardware stores contain chemical drain cleaners. They are simple to use, but be careful not to abuse them. You should wear gloves and safety glasses. You should make sure to follow the directions on the container. Also, you never combine different chemical solutions; doing so could result in a toxic gas. You should only use chemicals in small amounts. Why? Because using them too often could damage your plumbing.
Natural solutions to chemicals
The internet is full of tips on how to unclog a drain with kitchen items. Most experts recommend cleaning with vinegar and baking soda.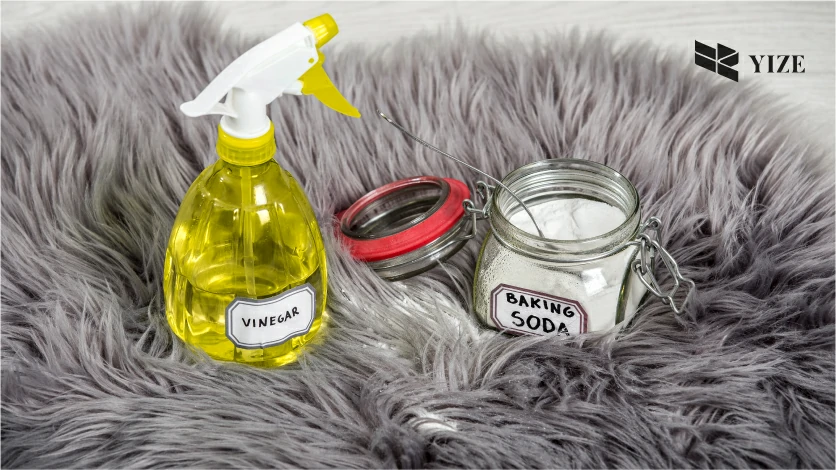 · Pour some baking soda down the drain and let it sit for a while if it's clogged.
· Flush the drain with a cup of vinegar;
· It's recommended to give the materials some time to heal;
· If you want a more potent effect, throw boiling water into the drain after waiting for one to two hours. The biggest benefit of this approach is that it is good for the environment. But there are limits to how well natural things work. If the blockage is bad, these methods might not help much.
Hand-pull the blockage.
Can you handle seeing and dealing with a disgusting drain clog? When it happens, it's time to start wearing your gloves. If the blockage is not too deep into the drain, you can try pulling it out by hand. You may need to unscrew the drain cover's central clip to remove it. You can use the light from the flashlight to look inside. If you can reach the blockage, pull it out by hand. If that doesn't work, try something else. You can improve this procedure by utilizing a coat hanger hook. These strategies are ineffective when dealing with calcium buildup. It's possible that chemical remedies would work better here.
How can I prevent dirt from blocking the shower drain?
You should avoid blockages if you don't want grime to back up into your shower. The following tips will help you avoid drainage problems and debris:
· You should only flush human feces and toilet paper. You shouldn't flush anything that could get stuck in the plumbing. It includes dental floss, wipes, napkins, sanitary products, etc.
· You should limit the amount of hair that goes down the shower drain Hair creates a lot of problems for drains. Every time you use the drain, you should clean the drain cover. If you cut your hair or shave it and then wash it through the drain.
· It would be best if you used natural treatments regularly. Natural remedies are excellent for maintenance, even if they can't dissolve obstructions. If the amount of mineral formation and soap scum is minimal. Those are still manageable with vinegar and baking soda solution.
· You should pay attention to your main drain line. If this pipe clogs, wastewater will run back into your home's drains. You can use the best techniques outlined earlier to ensure the drain is clear of blockages.
Conclusion
Why did my shower drain backup, you ask? The problem is a blockage that needs to be fixed. Most of the time, a shower will back up because hair and other things have gotten stuck in the drain. Generally, the net becomes jammed with these obstacles. Its water-filled bends prevent sewage gases from backing up into your bathroom. When the bathroom drains come into the bathtub. You could feel as though you are in a terrible situation. But if you know what causes clogged drains, you can try to keep them from happening in the future. The best shower drain is also the best way to keep clogs from happening. Our company, Ningbo Yize Co ltd, has the most beautiful and long-lasting shower drains. We have everything you need for your next project like triangular, square, and linear shower drains. No matter where your shower drain is, you may choose the ideal shower drain for your projects. You might get a shower drain that doesn't break, clog, or rust while also making your bathroom look better. The products that Ningbo Yize Sanitary Ware Co., Ltd. sells will meet your needs. Because we know that a good shower drain is essential for your bathroom. Our stainless steel shower drains are long-lasting and easy to maintain. Moreover, it won't discolor or wear down soon.