The Current Shower Drain Manufacturer and Supplier in China After COVID-19 Pandemic
The size of the world floor drain industry is expected to grow over the next few years. The world COVID-19 pandemic has increased floor drain demand worldwide. Our research shows that the market is likely to grow quickly in the coming years. Floor drains are important for getting water out of homes and businesses. If you don't have reliable floor drains, you can have standing water that is hard to remove. You'll also expose yourself or your employees to all types of bacteria and viruses. It can grow if you don't clean up the water on the floor.
Floor drains remove wastewater from bathrooms, offices, and buildings. It can be made of stainless steel, cast iron, or plastic. This product comes in different sizes and shapes and is easy to install in both new and old buildings. Decent floor drains improve both house and workplace functionality and efficiency. But, the COVID-19 pandemic has affected every link in the supply chain. It affected everything from the raw materials to the buyers. China is the world's biggest floor drain exporter right now, with India close behind. China is still a major player when it comes to things like electronics and plumbing items.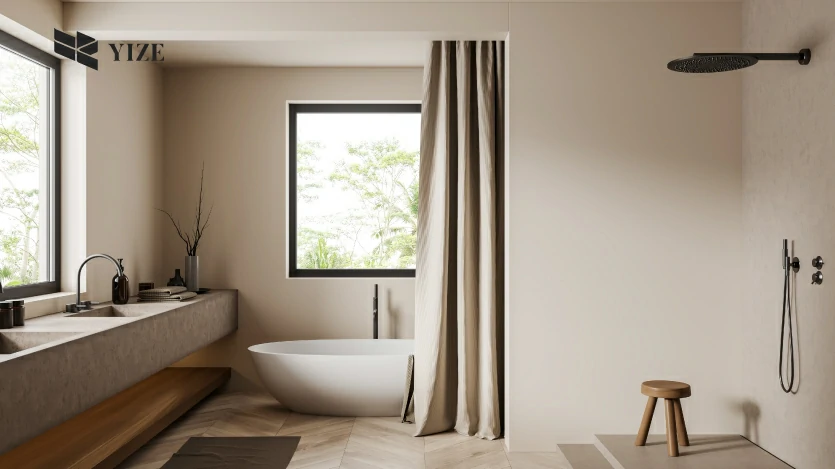 Most companies buy quality goods from China. China is the best when it comes to quality, price, and range. You prefer finding top-notch things at low prices. No matter if you're a purchasing agent or the owner of a company. If you buy high-quality goods at low prices, you can make your business more successful. This article discussed China's floor drain manufacturers and suppliers after the COVID-19 pandemic. Yzdrain is China's top floor drain manufacturer and supplier exporting to the European countries after the COVID-19 outbreak. Yzdrain creates floor drains in all shapes, sizes, and materials. If you want to learn more about Yzdrain floor drain products, you should keep reading.
Yzdrain Introduction
The goal of Yzdrain is to provide high-quality products at reasonable prices. It also offers top-notch support to customers all over the world. The floor drains from Yzdrain meet CE and GS quality standards. Our items are well-known and trusted for their variety, quality, affordability, and style. We can address economic and social requirements as they change. The products will ship worldwide, including in Europe and America. We have set up an advanced system for quality control. It ensures each product meets customer quality standards. Our products are also carefully inspected before shipment. Your achievement is our pride. The success of our clients is one of our primary goals. We are working hard to create this win-win situation, and we'd love for you to join us.
We made floor drains from stainless steel. Stainless steel is popular now because it looks good, lasts long, and is strong. Stainless steel's chromium concentration gives it an edge. Chromium oxide will build on the steel's surface due to its attraction to oxygen. This makes it resistant to stains and rust. Also, this makes it easy to clean and keeps it looking nice for years. The material is great for uses where products might get a lot of use or abuse. Yzdrain makes high-quality products with unique designs that are used in many buildings. We are well-known floor drain manufacturers and suppliers in China. Our yearly output capacity exceeds thousands of units. We can meet the needs of different customers by selling them in different quantities.
Few Types of Floor Drains Yzdrain Offers
There are many different types of floor drains. You can choose based on what you want. But in this section, we'll discuss a few floor drain options Yzdrain offers.
Point Drains
The kitchen and bathroom both benefit from point drains. The type of point drain decides whether it releases water into sewage or plumbing. Point drains feature a little hole connecting to the house line at the bottom. The pipe's elbow connects to the primary pipe outside the home's substructure. Point drains vary in size based on their water capacity. Point drains can handle one to ten liters of water. They act before the water backs up into the house or floods the bathroom floor. Point drains have a long lifespan due to their low maintenance and cleanliness needs. Our point linear drain can last longer because it's made of excellent material!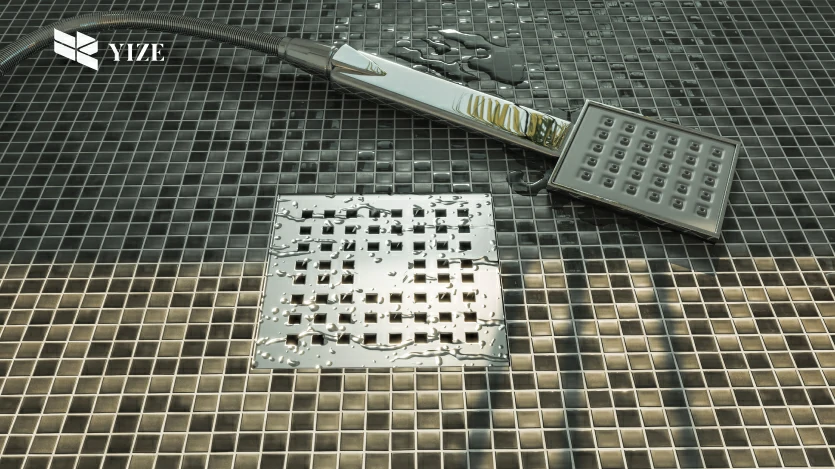 Linear Drains
Linear drains are also called trench drains or French drains. Because it's dug in trenches alongside the exterior walls of the house. They are installed with ventilated drain pipes for drainage needs. It takes more work than point drains, but the results are also better. Linear drains are common in toilets and kitchens. Because they make cleaning behind toilets and beneath cabinets easier. They offer this simple cleaning feature for regular maintenance. A skilled plumber must install these drains for you or your customer. A plumber knows that linear drains need more room and are harder to install. But someone who knows how to fix plumbing can do it on their own.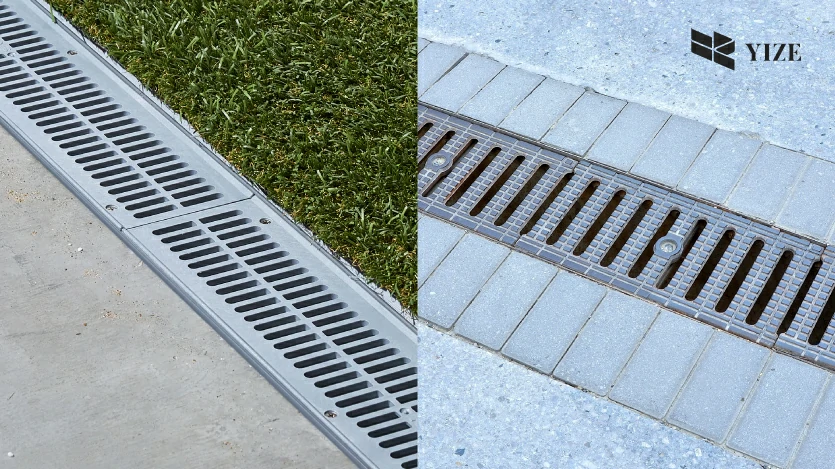 One-piece floor drains
One-piece floor drains are usually made of cast iron or plastic. They frequently have waste and overflow pipes. The water won't back up if the drain gets clogged or blocked. These floor drains attach without drilling on tile or marble floors. But if someone wants to put this drain on a cement or wood floor. They must first drill into the surface before putting the gutter down. One-piece floor drains are formed of just one piece. This floor drain has all its parts, but they aren't separated. It's easy to clean them. If maintained properly, they can last a long time.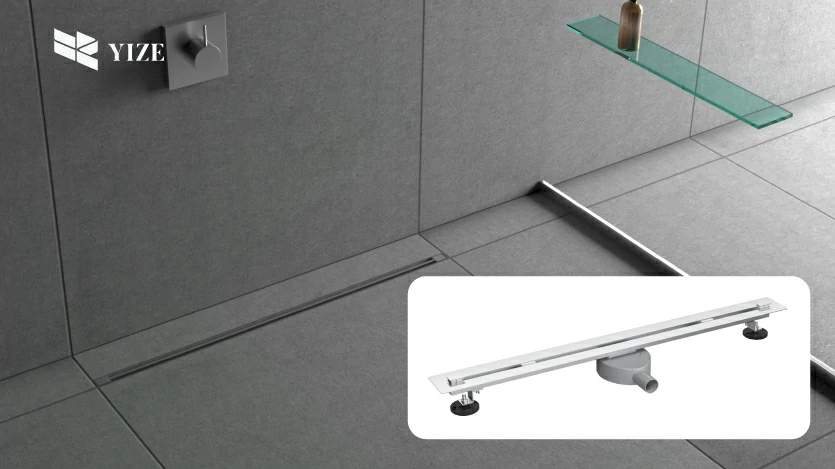 Multi-Piece Floor Drain
Generally, multi-piece drains have two pieces, with the top one resting over the bottom. The top section acts like a funnel. The lower section is where the water-catching trap is located. If you or your client needs a good floor drain, consider anything durable. Multi-piece floor drains can be effective if they are taken care of properly.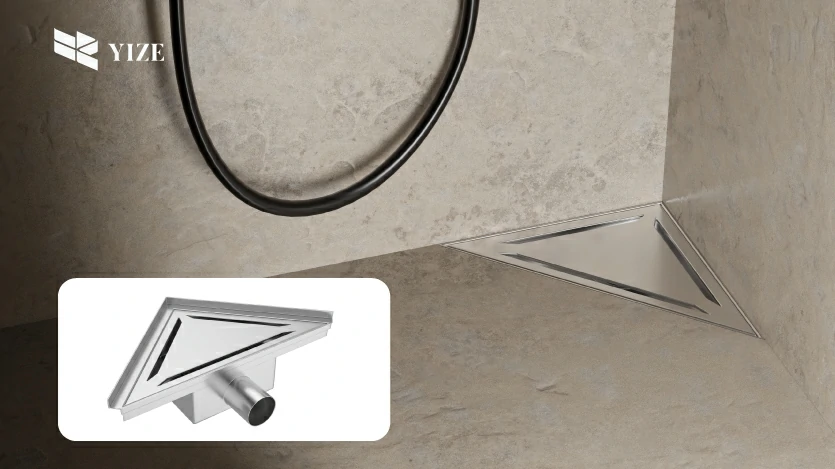 Conclusion
Floor drains are plumbing fixtures built on floors. It's usually put in basements, kitchens, or bathrooms. The main purpose of a floor drain is to let water flow and stop floods. It's not as simple as it seems to buy a floor drain. If you're thinking about buying the floor drains. Yzdrain is a top-rated floor drain company. They are floor drain manufacturers and suppliers in China after the COVID-19 pandemic. Yzdrains customizes high-quality floor drains. Yzdrain can give you what you need. We have been in business for a long time. This ensured both safety and peace of mind.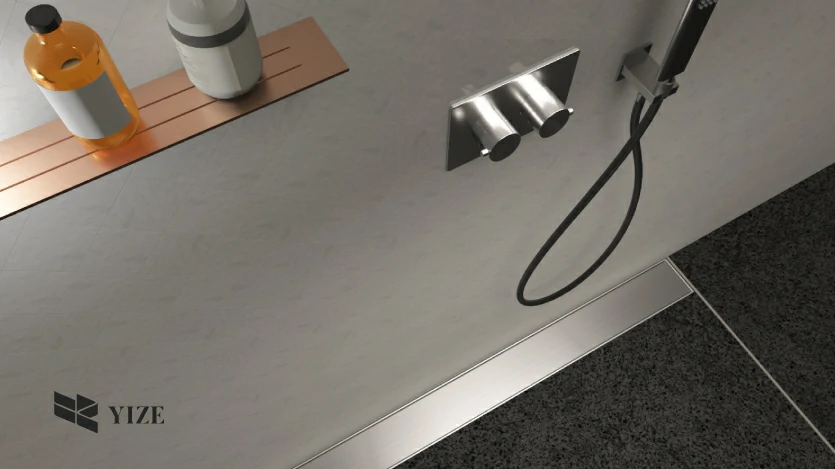 You can guarantee the high level of the floor drain. We have a wide variety of floor drains in various shapes and sizes. The shower drains from yzdrain are rust-free and composed of stainless steel. This is an important part of a long-lasting floor drain. The most economical choice is stainless steel. It's easier to maintain and lasts longer. We hope this post about floor drain makers and sellers in china after the COVID-19 pandemic helps. You can talk to yzdrain if you have any questions. You can choose yzdrain as your go-to company for floor drains.